| | |
| --- | --- |
| Zoo support since: | 1990s |
| Conservation status on the Red List: | critically endangered |
| Location of conervation project: | Eichwiese, Vienna |
The corncrake needs our help!
Donate now
This bird species, once widely distributed in Austria, is highly endangered today and is officially on the Red List. Only about 40 to 50 brood pairs still remain. The corncrake inhabits somewhat larger open meadows (more than four hectares). This meadow-brooder prefers moist meadows with tall grass.
Today, the corncrake relies heavily on cultural landscapes, hay and litter meadows. Intensive cultivation with early and extensive mowing is the major cause of its decline. When the bird returns from Africa in spring, most of the meadows have already been mowed, leaving no suitable habitat to start the brooding process.
Measures:
The few brooding pairs in Austria tend to have an insular distribution. One or two of them are located on meadows in the Vienna Woods managed by Schönbrunn Zoo. The zoo makes every effort to accommodate the needs of this rare meadow bird. The mowing dates are timed to consider the brooding period, and we have banned artificial fertilizers here. This is one of our success stories: the number of brooding pairs has remained constant in the Gütenbachtal since the 1990s. On behalf of the zoo, ornithologists monitor the corncrake population at the Eichwiese. Based on these observations, the zoo adapts its mowing dates and meadow management year by year.
Apart from the corncrakes, many other threatened animal and plant species benefit from these protective measures, such as the Eurasian skylark, the Old World Swallowtail or a highly endangered, local Fringed Pink subspecies.
Aim:
The Vienna Forest would be only half as beautiful without its meadows and their inhabitants such as the corncrake. Our goals in the Vienna Forest are to preserve the diversity of plants and animals as well as to guarantee a sustainable agricultural development to the benefit of both humans and animals.
This is how Schönbrunn Zoo is supporting the project:
brood-friendly mowing dates
banning artificial fertilizers
corncrake monitoring on the "Eichwiese"
installation of information boards for hikers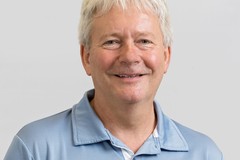 Ing. Andreas Gadinger, Operations manager at Schönbrunn Zoo: "Species protection doesn't always have to be expensive. Modest targeted measures can often have a considerable impact. In managing our forage meadows in Kalksburg and Gütenbach we have banned artificial fertilizers, and the mowing dates have been set very early or very late to accommodate the brooding period."
Project partner & Sponsor: State Vienna, European Union