Nature conservation and species protection, education, research and recreation: We take these four missions of a scientifically managed zoo very seriously. The animals are ambassadors for their free-living kin in the wild. Visitors establish a relationship when they watch a panda feeding on bamboo from only a few meters away, when they are separated from diving polar bears solely by a glass partition, or observe the climbing skills of orangutans. This is an important step in raising awareness for saving exotic animal species. It also creates interest in protecting our own native wildlife.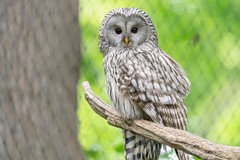 More than 1400 members from about 170 countries are pooling their efforts in the framework of the "International Union for the Conservation of Nature" to help protect nature. The zoo has been a member since 2021. We lead and support scientific projects on species protection and nature conservation in Austria and worldwide. We are actively contributing to these efforts by breeding endangered species ranging from the Ural owl to the dama gazelle, and by conducting research on species protection topics.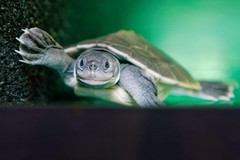 Our species protection project on the northern river terrapin (batagur) is one of many positive examples that a species can successfully be saved from extinction. In collaboration with other institutions, we are partners in the global initiative "Reverse the Red". The goal: to stand the Red List of Endangered Species on its head and stop extinctions.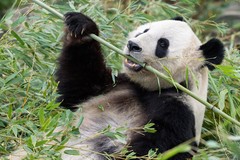 Our zoo animals are a constant reminder that their kin in the wild are often highly endangered. Preserving biodiversity is one of the major challenges of this century. This is why the zoo is a member of the global coalition #UnitedforBiodiversity, which unites institutions from around the world in the fight against species extinctions. After all, the situation calls for immediate action.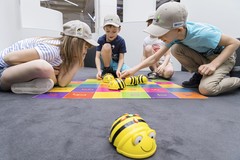 We are happy to inform our visitors about our commitment to nature conservation and species protection and to show you how you can help save one or the other animal species. Children are the nature conservationists of the future. Our event days help them learn how to combine species protection and fun. Our species protection days in late summer are the annual highlight of these efforts.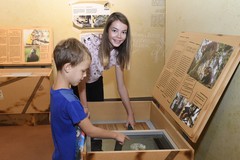 The Big Cat House offers visitors an opportunity to quickly familiarize themselves with the zoo's species protection projects in a fun way: from the Giant pandas in China to the barbary apes in Morocco to the Brazilian tapir in South America. The exhibition introduces both young and old to endangered animal species and outlines the contributions that the zoo is making.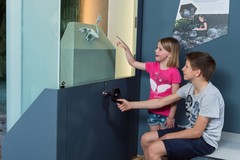 More than 40% of all amphibian species in the world are endangered. The zoo's event center in the Rainforest House is therefore focusing on the plight of frogs. The initiative "Frogs & Friends", which is at the forefront of the battle to protect amphibians, is responsible for this exhibition. Visitors who experience the fascinating world of frogs will be motivated to help save them.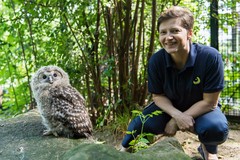 Mag. Regina Kramer, curator for research and species protection at Schönbrunn Zoo: "The zoo strives to create a closer understanding for natural conservation and species protection projects. Getting to know the project collaborators, their strong commitment, their deep knowledge and their often adventurous stories helps ensure that nature conservation and species protection no longer remain abstract concepts. This is an important step forward in recognizing that we are not powerless in dealing with species that are heading towards extinction and that each and every one of us can play a role in protecting an endangered animal."