Tirolergarten Tavern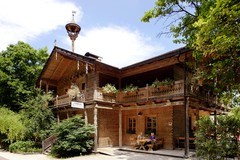 Rustic coziness surrounded by greenery

In the upper level of the zoo next to the historic Tyrolean Haidachhof, this tavern with its beautiful sitting rooms and shady outdoor dining area serves Tyrolean delicacies, and grilled specialties in the summer.
Emperor's Pavillion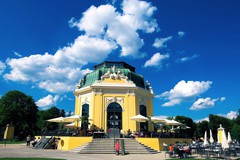 Historic ambience in the heart of the zoo

Enjoy Viennese and international specialties in this architectural gem from the baroque era. From the terrace, watch the flamingos, zebras, cheetahs, giant pandas, hippopotamuses, and antilopes.
Café Restaurant ORANG.erie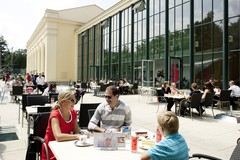 Modern flair with the orangutans

This light-suffused café-restaurant has a terrace and is next to a charming children's playground. It serves Austrian and Asian dishes, vegetarian specialties, and a large assortment of teas.
Café Hietzing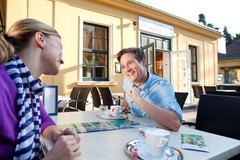 Cakes, pies, and coffee

This small café by the Hietzinger Gate (Hietzinger Tor) is ideal for a coffee break and a small snack.
Jumbo Buffet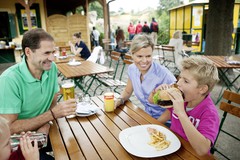 Snacks and refreshments

This buffet has a nice outdoor dining area with a view of the penguins, the sea lions, and the elephants. Hot dogs & co. as well as cold drinks are served.
Rhino Bar Ice Cream Parlor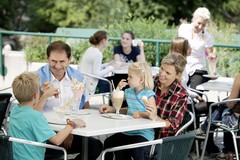 Enjoy ice cream on the sun terrace

On hot days, this oasis near the Neptune Fountain entrance is the perfect place to relax and enjoy refreshing, fruity ice cream specialties.
Beer Garden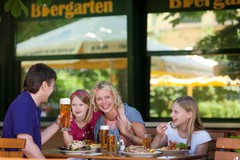 Beer specialties in the shady outdoor dining area

Next to the lion pen and under the shade of the chestnut trees, you can enjoy smoked pork chops, grilled specialties, and fresh salads.