Main entrance Hietzing
Schönbrunn Zoo is in the grounds of Schönbrunn Palace. In order to reach the main entrance to the zoo please use the park entrance gate "Hietzinger Tor".
Public transport
If you are travelling by public transport, the zoo can be reached by the following routes:
U4 (underground): Station Hietzing
Tramway: 10, 52, 60
Bus: 51A, 56A, 56B, 58A
By car
If you are traveling by car, there are two park and ride sites just a few underground stations from the zoo.
Park & ride garage
Hütteldorf U4 (underground)
Siebenhirten U6 (underground)
Info about Park & Ride
Parking lot
There is also a public car park at Seckendorff-Gudent-Weg where a limited number of parking spaces are available. Vehicle access is via Elisabeth-Allee. Disabled parking spaces can also be found here, as well as a charging point for electric vehicles. The route from the car park leads to the Tirolergarten entrance. Please note that the path down to the main part of the zoo from this entrance is very steep and is not suitable for wheelchair users.
IMPORTANT: A two-hour short-stay parking zone is in force throughout Vienna from Monday to Friday. Parking permits for all public parking spaces must be purchased from a tobacconist or online (www.handyparken.at) in advance.
If you are using a satnav please just enter the address below as your destination:
Seckendorff-Gudent-Weg
1130 Wien
By train
ÖBB Plus
The big plus to add to your ÖBB ticket. Combine individually and enjoy great savings. You can combine your ÖBB ticket with, for example an admission to the Schönbrunn Zoo and save money in the process.
all infos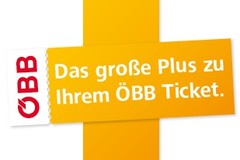 ÖBB (Austrian national railway) offer
CATCH THE TRAIN
With the Kombitickets Austria offered by ÖBB Rail Tours, the time is here to really enjoy your leisure activities – completely free of stress. One ticket – many benefits.
- ÖBB rail travel 2nd class to Vienna and back
- Admission to Schönbrunn Zoo
- Day pass until 01:00 pm the following day for the Wiener Linien (public transport in Vienna)
all infos

Special offer Westbahn
The next time you travel with WESTbahn and buy a ticket for Vienna Westbahnhof or Vienna Hütteldorf, ask your steward about information on the admission to Schönbrunn Zoo. For every "house tariff "full fare ticket you may obtain vouchers which will reduce the day ticket for adults by 4 € and for children up to the age of 18 by € 2. This voucher also applies to children who pay a 1 € train fare accompanying a fully paying adult. The voucher is valid for 3 days from the date of issue.
More Information